Digitizing Book Objects
As Lisa Gitelman terms them, "nonstandard book objects" play with our traditional understandings of the codex form, and are not books qua literature but books as artifacts to be studied. Artist's books are perhaps the first book objects to come to mind, but there are many commercially printed books, especially books for children, that really subvert the medium. How might we digitize these nonstandard book objects? What future technologies might allow us to digitize a scratch-and-sniff book?
Please find below a sampling from my personal book collection of some ways that books can expand our definition.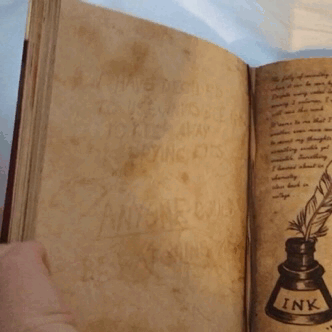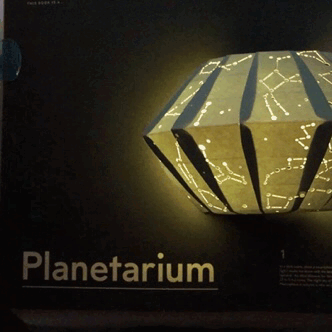 This Book Is A Planetarium
Interactive 3D paper sculptures in This Book is a Planetarium by Kelli Anderson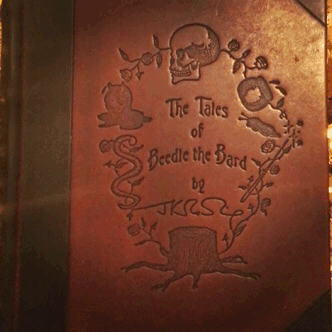 Tales of Beedle the Bard
Metal embellished contemporary treasure binding on Collector's Edition of Tales of Beedle the Bard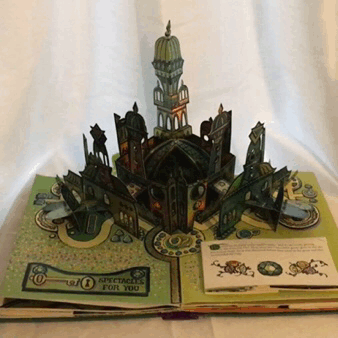 The Wonderful Wizard of Oz
Robert Sabuda's The Wonderful Wizard of Oz pop-up book with hidden message behind green decoder spectacles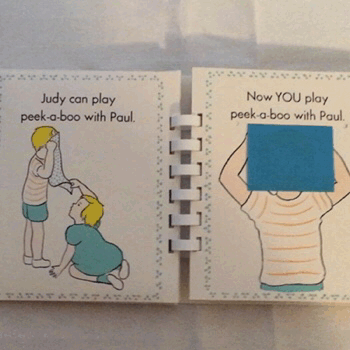 Pat the Bunny
Pat the Bunny by Dorothy Kunhardt with interactive, tactile elements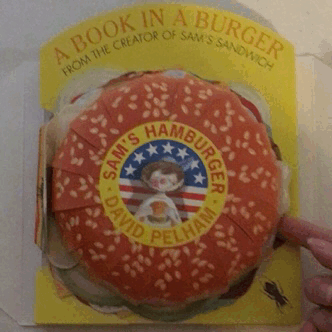 Sam's Hamburger
3D paper sculpture with lift the flaps in Sam's Hamburger by David Pelham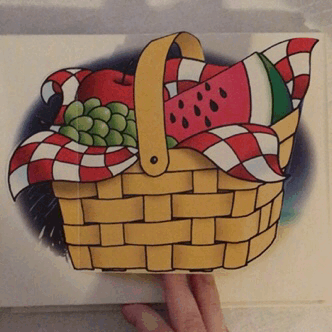 Beach Bugs
Lift-the-flap, pop-up, and twinkling lights in Beach Bugs by David Carter
Wild
Wild: Endangered Animals in Living Motion-A Photicular Book created by Dan Kainen
Digitizing Interactive Books
The digitization of texts is at the core of first wave digital humanities projects. Google Books has scanned over 30 million books, HathiTrust has over 5 million ebooks, and Project Gutenberg has digitized over 50,000 texts. Google Books uses automatic scanning of the physical pages whereas Project Gutenberg makes the text available in ASCII, independent from the original page layout or typography. Both of these approaches are based on two-dimensional, primarily text-oriented books. Conspicuously absent from all three collections are the category of "toy and movable books." This is likely because they do not translate fully via photographs, scans, or transcriptions. There are a few videos of pop-up books scattered across the internet, but these are usually promotional for sales or exhibitions. The technology to easily capture video and 3D models is more accessible and affordable than ever before, and yet the resource shortages that many libraries, archives, and museums are already facing means that incorporating a new method of preservation is unlikely to happen in the near future (notable exceptions include the Smithsonian Institute, the Metropolitan Museum of Art, and the British Museum). My project aims to better take into account the materiality of movable books by exploring multiple methods of digitization; finding optimal solutions based on type of movability, accessibility, and cost; and exploring best archival practices. For example, movable books incorporating pull tabs are better digitized via a time-based medium like video while intricate pop-ups are better digitized via a spatial-based medium like 3D scanning. Furthermore, there are a multitude of scanning tools to choose from such as a lower-resolution mobile application like Autodesk's 123D Catch which uses a tablet's built-in camera and photogrammetry or a desktop application like Autodesk Memento which can use high-resolution photographs from any camera. And lastly, based on data collected in the Spring 2014 Global Attitudes Survey by the Pew Research Center, another point to consider is that in developing countries like Indonesia, Ghana, India, Nigeria, Kenya, and Uganda, a person is more likely to have a smartphone. Therefore, it's important that the data be archived online in a mobile-friendly manner so that it can be more globally accessible.
One particularly excellent digitized movable project is Penn State's project "Learning as Play: An Animated, Interactive Archive of 17th- to 19th- Century Narrative Media for and by Children." In this project, a team used the Unity game engine to create virtual movable books that can be rotated, zoomed, opened, and closed. Play with Virtual Movable Books
For more information on movable books, see the following links:

Pull tab
Pull tabs move elements around the page. [Animated GIF] (Meggendorfer, Lothar. Moving picture series: Live Animals. New York, The International News Company, 1884.) (Meggendorfer, Lothar. Always Jolly: A Movable Toybook. Covent Garden, W.C., H. Grevel & Co., 1891.) (Dean's moveable book of children's sports and pastimes. London, Dean & Son, 1857-1865.)
Meggendorfer 1 Meggendorfer 2 Dean & Sons

Tunnel
Books with tunnels have cutouts that reveal the pages behind them to create one master scene. [Boomerang] (Engelbrecht, Martin. Peep Show. 1750.)
Coming Soon

Volvelle
Volvelles are usually circular, spinnable elements using a brad in the center. [Animated GIF] (Nister, Ernest. Whirligig Pictures with verses by Clifton Bingham and pen & ink illustrations by Hilda Robinson. London : Ernest Nister ; New York : E.P.Dutton & Co., 1898.
Ernest Nister